Facts About Nose Augmentation
The nose can be considered as the central feature of the face. Nose augmentation which is known as rhinoplasty is a cosmetic surgical procedure that helps to reconstruct and improves the overall appearance of the nose. The main aim of Nose augmentation or rhinoplasty is to shape a misshapen nose for better aesthetic appeal. Did you know, Nose augmentation can also improve nasal functioning? Interesting isn't it?! It can also correct breathing problems and birth-related defects in the nose.
A perfect nose balances the facial features and improves the overall natural beauty of the face. The procedure of nose augmentation involves changing the angulation of the nose, altering indentations, reshaping the tip, or correcting bumps. A nasal splint is placed after the procedure to assist healing. The whole procedure is done under general or local anesthesia, commonly on an outpatient basis at a renowned aesthetic clinic such as Global Aesthetic in Malaysia. At Global Aesthetic, previously known as Skin Club by DermaGenesis, we have a team of skilled LCP Certified Aesthetic doctors led by Assoc Prof Dr. Morthy, a renowned LCP Certified Aesthetic Physician and Trainer who are experts and have been trained extensively on the application and benefits of various advanced nose augmentation procedures for a sharper nose.
In today's article, we will broach the subject of Nose augmentation which is also commonly known as a rhinoplasty, and the various things to keep in mind before and after nose augmentation.
How is Nose Augmentation Performed?
Reshaping the nose may be achieved surgically or non-surgically.
Surgical rhinoplasty is broadly divided into closed rhinoplasty and open rhinoplasty.
Surgeons perform closed rhinoplasty to hide the incisions within the nose while some surgeons perform open rhinoplasty by making an incision across the columella tissue separating the nostrils. These procedures are ought to be done by trained plastic or cosmetic surgeons only.
Soft tissues covering the nose are raised through these incisions, giving the surgeon access to conduct the reshaping procedure. After the underlying nose structure is formed into the shape that is desired, the skin and tissues go back, and the incisions are closed.
Nose Augmentation procedures enlarge or reduce nasal structures using cartilage that may be grafted from other parts of the body – usually from the septum – although in some cases ear cartilage may be used.
Types of Nose Augmentation Procedures
There are different types of nose augmentation procedures which are also known as Rhinoplasty that are done at a renowned advanced aesthetic medical centres such as Global Aesthetic in Malaysia.
Open Rhinoplasty
Open rhinoplasty can be considered as the favourable rhinoplasty surgery for patients who need extensive work done to the nose. The aesthetic surgeon will make incisions in the skin between your nostrils underneath your nose. This area is called the columella. Next, the skin is lifted to reveal the inside of the nasal cavity, giving your rhinoplasty surgeon access to perform the necessary reshaping. The whole procedure is done under local anaesthesia, commonly on an outpatient basis.
Closed Rhinoplasty
Closed rhinoplasty can be considered as one of the most common types of rhinoplasty that are chosen by the patients. All incisions are hidden inside the nose with no external scars. Lifting the soft tissue slightly upward, the bone and cartilage is accessible to perform the necessary changes. The technical methods, once the inside structure of the nose is visualized for an open or closed rhinoplasty, are similar.
Filler Rhinoplasty
A non-surgical filler rhinoplasty is one of the most frequently performed procedures done at Global Aesthetic. To date, we have performed tens of thousands of nose augmentation using fillers or threads at Global Aestehtic. The procedure which is almost painless takes about 10 minutes and lasts for a year. No incisions are made, but rather, the injectable filler is used to reshape the nose.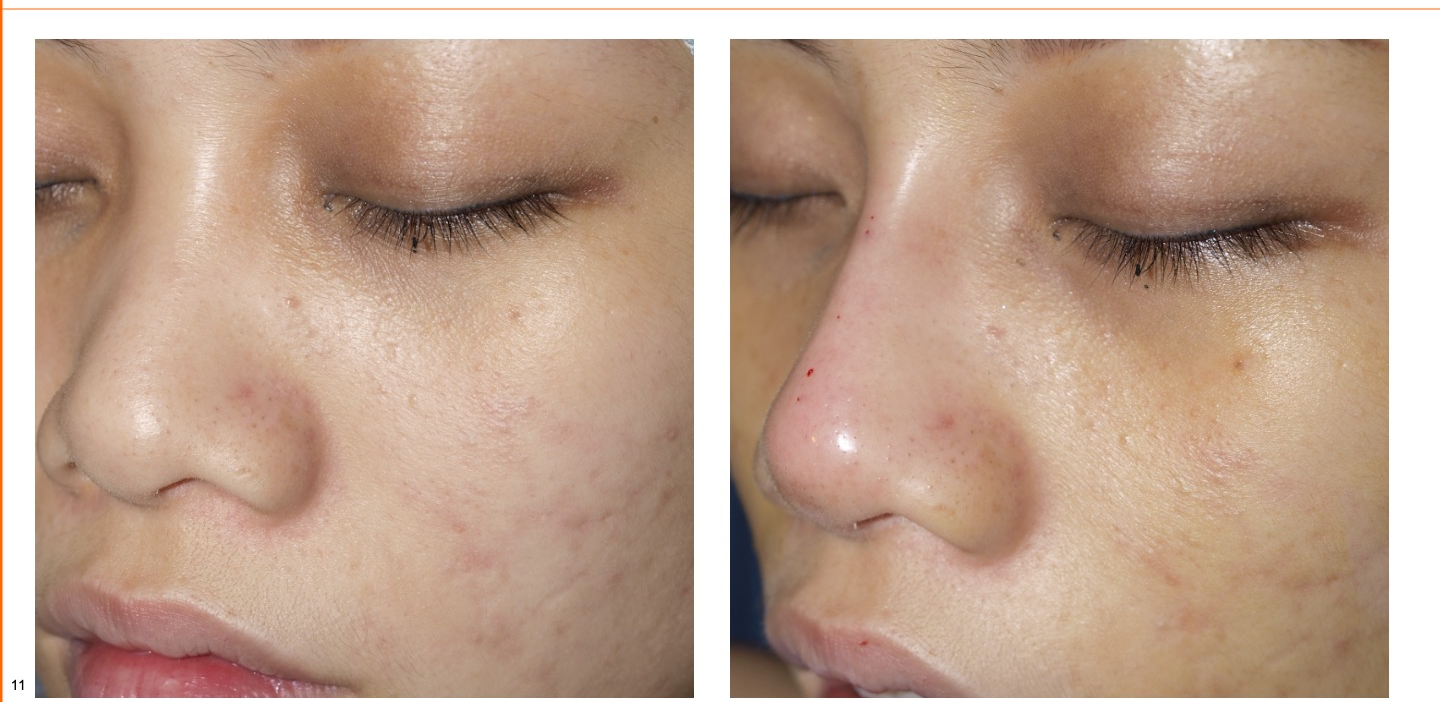 Alternatively, threads can also be used to reshape the nose. The selection between thread, fillers or both will depend on the type of noise that you wish to achieve. At our award-winning Global Aesthetic in Malaysia, our doctors will take every detail into account before suggesting the right treatment plan for you.
Things To Keep In Mind Before And After Nose Augmentation
Post care is extremely simple and with almost no restrictions to your daily routine.
If you are on blood thinners, it is advisable to stop them for a day before the procedures. Pain is almost nil during or after the procedure, so analgesia may not be needed. Just make sure to sleep with your head upright so that the filler is not displaced by pressure. Keep the area clean. A little swelling is expected and not to be worried.
Nose Augmentation At Global Aesthetic
Want to have that perfect sharp nose? At Global Aesthetic, we are serious about aesthetics results as well as safety and affordability. Your treatments are meticulously designed and are performed by LCP-certified aesthetic physicians and board-certified surgeons only. Global Aesthetic is also in partnership with Aesthetic Academy Asia- www.aestheticacademy.asia a leading private institution that trains doctors and dentists in Aesthetic Medicine. Your procedures are done by Assoc Prof Dr Morthy - a renowned and leading trainer in Aesthetic Medicine. He has till date trained thousands of doctors across the world. If we train doctors to perform aesthetic procedures, you can be assured that you are in the best of the hands.
For more information about Global Aesthetic, visit our official website.