Difference Between Rejuran And Skin Boosters
IIWAM – International Institute of Wellness &Aesthetic Medicine is a One-Stop Centre of Excellence in Wellness &Aesthetic Medicine.
IIWAM Aesthetic Education (previously known as Aesthetic Academy Asia) provides evidence-based Aesthetic Medical courses with Dual International Certificates for Medical Doctors, Dentists, Nurses & Certified Aestheticians. IIWAM Aesthetic Education is backed by a comprehensive Online Library & Learning Portal. IIWAM team of trainers specialize in Aesthetic Medicine and provide a range of Advanced Cosmetic Procedures for all walks of life as well. IIWAM is the Future of Aesthetic Medicine.
In a recent article, we spoke about Rejuran treatment.
(Read the blog here- About Rejuran Treatment For Skin Rejuvenation). In today's article, we will help to educate you further on the major difference between Rejuran and Skin Boosters.
About Rejuran Healer
Rejuran Healer that is majorly used for filler treatments is made of polynucleotides(PN). A Polynucleotide molecule is a biopolymer composed of 13 or more nucleotide monomers covalently bonded in a chain. It is created using salmon DNA fragments. Other than providing omega-3 fatty acids, salmon DNA also tends to provide various benefits to the skin. According to recent medical research, the DNA of salmon is a helpful key ingredient for rejuvenating and healing aging by repairing the skin from inside resulting in youthful-looking skin.
Because of its natural skin rejuvenating and healing effects, Rejuran Healer treatment is often used in Aesthetic treatments for the removal of dark eye circles, enlarged pores, wrinkles, fine lines, and acne scars.
About Skin Boosters
Skin boosters, on the other hand, have Hyaluronic Acid in it as their main ingredient. The type of Hyaluronic acid differs as per the type of Boosters. There are several boosters in the market, ranging from Redensity I, Retsyalne Vital, Retsylane Vial Light, Profhilo, etc
Each one of them is different in terms of its composition. Some boostersconcoctions include:
Low Molecular Weight Hyaluronic Acid

High Molecular Weight Hyaluronic Acid

Cross-Linked Hyaluronic Acid.

Non-Cross-Linked Hyaluronic Acid

Amino Acid

Glutathione.

Anti-Oxidants
Nevertheless, the objective of skin boosters is to hydrate the skin, increase production of glycosaminoglycans, collagen & elastin, help the skin to glow and rejuvenate, and improve the overall appearance of the skin on the face, neck, and hands.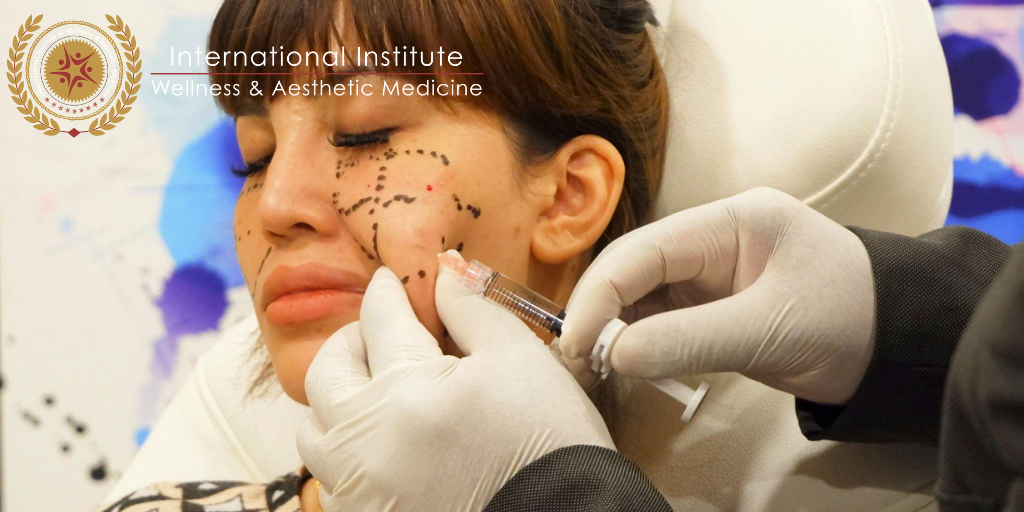 Difference Between Rejuran Healer And Skin Boosters
There is a loss of essential skin components such as hyaluronic acid. Elastin and collagen, lead to a loss of moisture, elasticity, and firmness of the skin as one ages. This results in dull, dry skin with wrinkle formation. Both Rejuran and skin boosters work towards achieving a more youthful-looking skin but via different mechanisms of action.
Skin boosters directly supplement the skin with hyaluronic acid to increase hydration and promote elastin & collagen to reduce signs of aging. However, Rejuran healers tend to act on a cellular level to promote tissue regeneration, wound healing, and skin repair. Instead of directly supplementing the skin with important components such as hyaluronic acid, Rejuran healers stimulate the skin to produce these components on its own, regenerating the skin from within. In addition, a recent medical study comparing Rejuran with various skin boosters showed that Rejuran causes more fibroblast activity and hence leads to greater collagen production and anti-aging effects.
About IIWAM Training In Skin Boosters and Rejuran Injection
It is prudent that all Aesthetic practitioners must undergo proper training in Aesthetic Medicine. The practitioner must balance between benefits & risks of the Aesthetic procedure, and steps to mitigate complications if it occurs. At IIWAM, we call it, understanding the procedure, the product, and the patient, and our trainers pay utmost attention in our Online Certification in Regenerative Medicine .
What are the layers of the skin?

What are the principles of skin boosters?

What are the principles of Rejuran Healer?

What are skin booster injection complications?

What are Rejuran Healer injection complications?

How to avoid skin booster injection complications?

How to avoid Rejuran Healer injection complications?
IIWAM also offers an Online Aesthetic Certification program for Non-Surgical Body Sculpting, Advanced Dermal Filler Training (Restylane, Juvéderm, Teosyal, Bellotero), Advanced Botulinum Toxin Training (Botox, Dysport, Xeomin), Skin Booster Training (Restylane Skin Booster, Profhilo, Rejuran), Platelet Rich Plasma (PRP) Training, and Thread Lift Training (PDO, Aptos, Happy Lift). IIWAM is now certified to conduct a Diploma in Cellular Medicine program, where doctors are trained on the science of Stem Cells and Regenerative Medicine.
About IIWAM Aesthetic Education
At IIWAM, we provide an International Aesthetic Certification program and also Advanced Online Aesthetic Courses for Doctors, Dentists, Nurses, Aestheticians, and Spa Owners in the field of Aesthetic Medicine.
Our Institute is based in Malaysia and has international students from the Philippines, Myanmar, Cambodia, India, Indonesia, and other parts of Asia. With our insignia of "Be Certified, Be Recognized", we develop knowledgeable, skilled, and confident Aesthetic practitioners of international repute. Our Aesthetic training focuses on teaching the principles of Aesthetic procedures before venturing into Aesthetic clinical skills. IIWAM training Programs are a combination of Onsite Training, LIVE Online Webinars, and Online Learning. IIWAM is the first Institute in the World to have its Programs assured by City & Guilds of London and certified by European International University. IIWAM is also a registered CPD Training provider with CPD Standards Office in the UK and by CPD Malaysian Medical Association.
Onboard is our Assoc. Prof Dr. Morthy, the lead trainer, medical director of the International Institute of Wellness &Aesthetic Medicine (IIWAM), formerly known as Aesthetic Academy Asia (http://www.iiwam.ac/).
In the Aesthetic part of our Institute, we provide Advanced Aesthetic Medical Procedures that are Safe, Effective, and Affordable, offering a wide range of specialized treatments for All Your Aesthetic Needs.